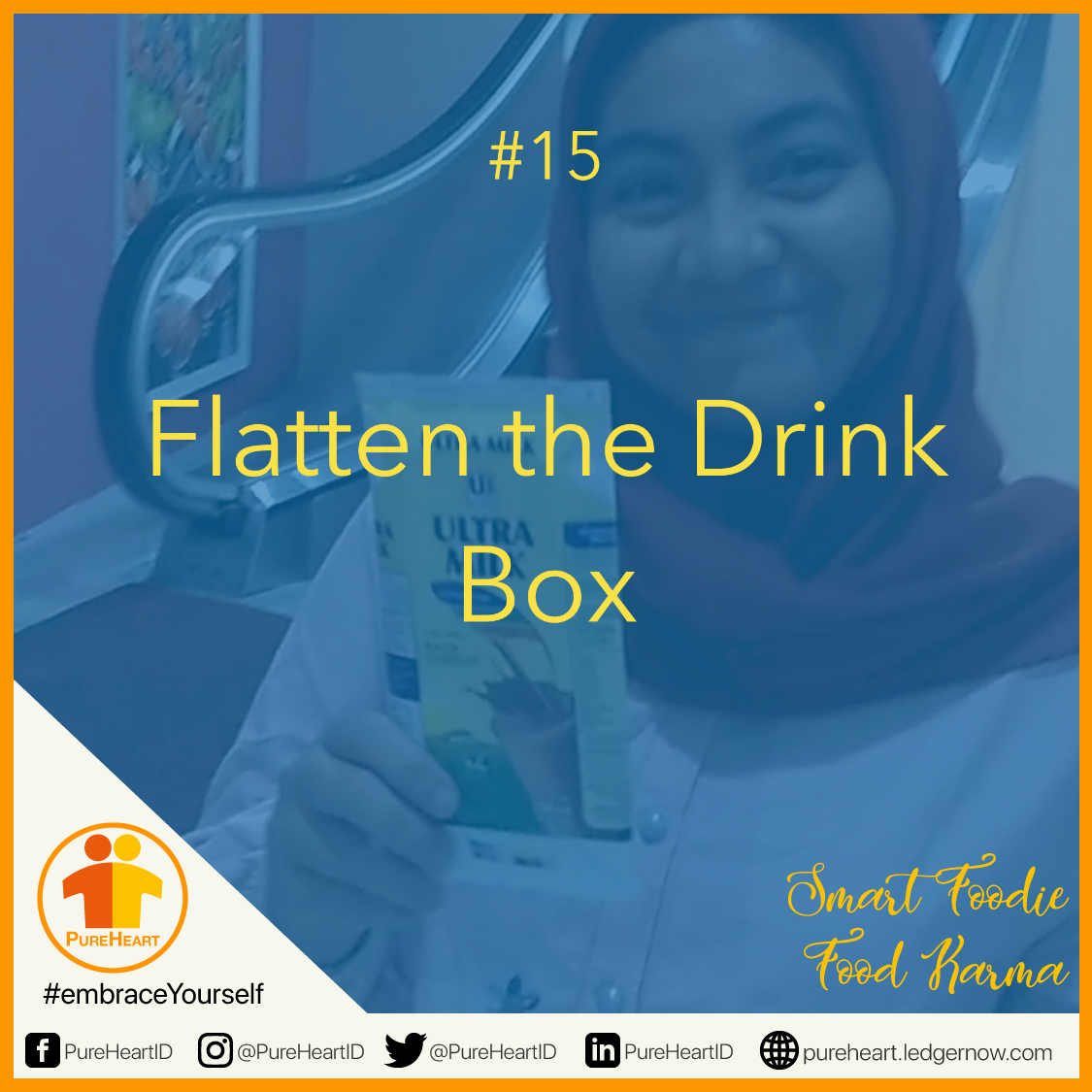 Pipihkan Kotak Minuman
Hampir semua pernah meminum dalam kemasan kotak. Gampang dan mudah baik ukuran personal ataupun ukuran keluarga. Namun bagaimana dengan cara membuangnya?
PureHeart mengajak kita kembali untuk membuang kotak minuman dengan memipihkannya terlebih dahulu. Dengan demikian maka volume sampah akan jauh berkurang. Buanglah dalam tong sampah kertas sehingga dapat didaur ulang.
Dan jika memungkinkan, mari kita juga kurangi konsumsi minuman kemasan kotak dengan menggunakan tumbler. Karena umumnya minuman kemasan kotak menambahkan sedotan yang juga sulit untuk di daur ulang.
Flatten the Drink Box
Almost all of them have drink in a drink box. It is easy and available both personal size and family size. But what about throwing it away?
PureHeart, once again, invites us to throw away the drink box by flattening it first. Then the volume of waste will be greatly reduced. Dispose in paper trash cans so they can be recycled.
And if possible, let's also reduce the consumption of box packaging drinks using a tumbler. Because the drink boxes also contain the straws that are also difficult to recycle.
More information:
Smart Foodie, Food Karma: https://pureheart.ledgernow.com/smart-foodie-food-karma/
Sustainable Giving: https://pureheart.ledgernow.com/sustainable-giving/