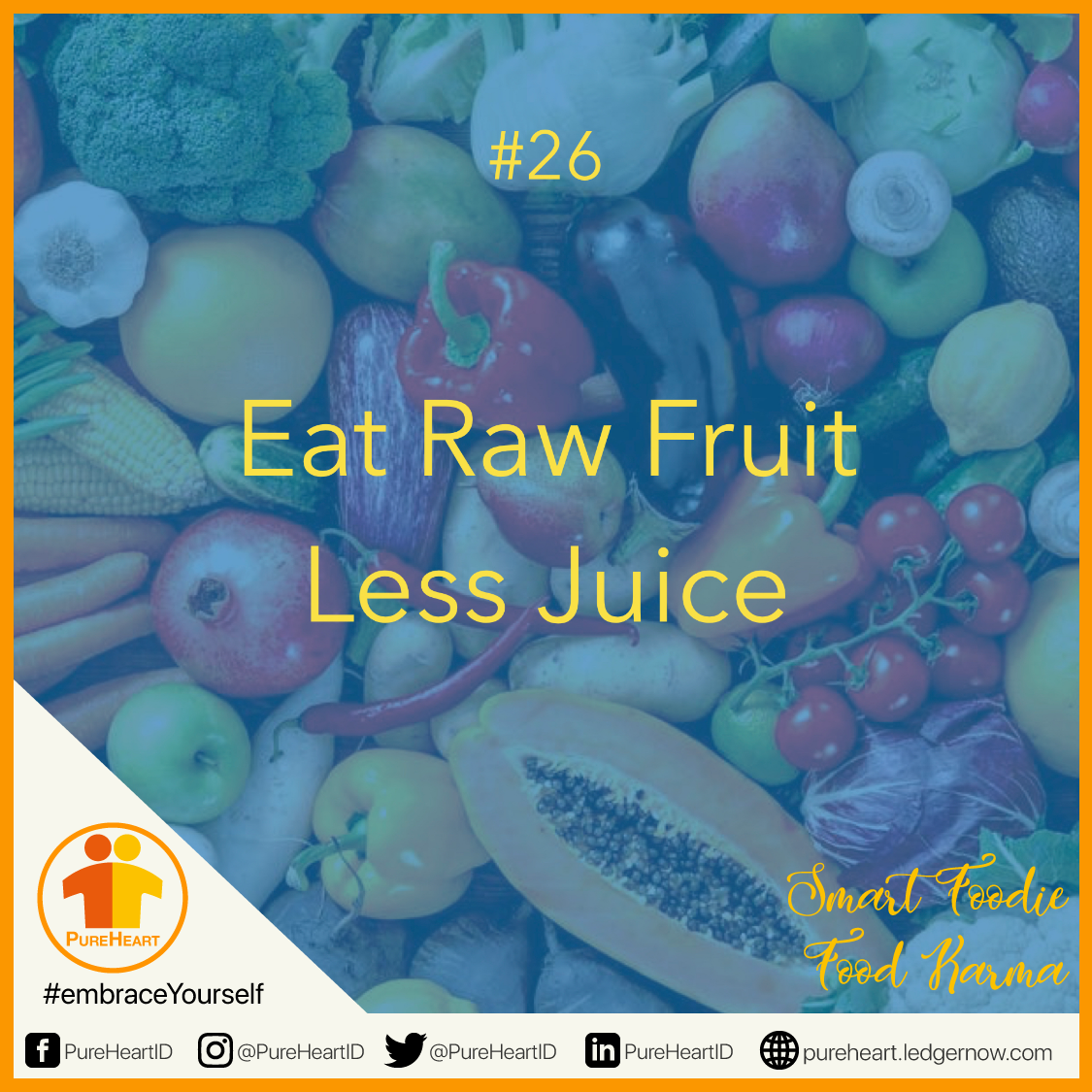 Makanlah Buah, Kurangi Jus
Tolong, Tolong Berhenti Membuat Jus Sayuran Anda.
Membuat jus sayuran telah menjadi kegemaran nutrisi habis-habisan, mengklaim sebagai "detoksifikasi," "membersihkan," atau memulihkan tubuh dan organ pencernaan Anda sambil berpura-pura memberi Anda semua manfaat yang sama dari seluruh rekan makanan mereka di tempat minum yang dapat diminum. pergi paket. Kedengarannya terlalu bagus untuk menjadi kenyataan? Ini! Baik itu diperas, diperas dingin, dibuat dari konsentrat, atau jus 100%, jus semuanya terurai menjadi hal yang sama: gula.
Membuat jus sayuran Anda tidak sama dengan mengunyahnya. Anda kehilangan nutrisi dalam bentuk jus dan merasa lapar setelahnya. Belum lagi semua menjalankan jus bar dapat menambah dan menguras Anda uang tunai yang serius. Jadi semua itu benar-benar hanya menyebabkan lebih sedikit uang dan lebih banyak kerugian daripada yang baik untuk tujuan kesehatan Anda.
Tubuh Anda dirancang untuk secara alami membuang racun dan kelebihan yang tidak dibutuhkan atau digunakan sendiri. Jika Anda memiliki usus, hati, dan ginjal yang berfungsi, Anda selalu melakukan detoksifikasi, setiap menit setiap hari.
Ditambah lagi tidak ada penelitian yang menunjukkan bahwa minum jus, alih-alih mengunyah, akan membantu organ Anda melakukan pekerjaan mereka dengan lebih baik. Faktanya, tubuh kita dirancang untuk mengunyah (menatapmu, gigi). Kita merasa lebih kenyang dan lebih puas dari mengunyah daripada minum.
Buah-buahan dan sayuran yang digunakan dalam jus Anda tidak lagi memiliki manfaat kesehatan yang sama dengan yang Anda dapatkan dari mengunyahnya. Terutama karena jus menghancurkan serat: Itulah hal yang membuat Anda kenyang, membuat Anda kenyang, meningkatkan kesehatan usus, membantu mengatur gula darah, melawan penyakit kronis (seperti kanker dan diabetes), dan membantu Anda mempertahankan berat badan yang sehat. Ya, itu … semua hilang! Juga, beberapa vitamin dan mineral juga hancur. Jadi Anda sebenarnya hanya tersisa dengan gula.
Eat Raw Fruit, Less Juice
Please, Please Stop Juicing Your Vegetables.
Juicing vegetables has become an all-out nutrition craze, claiming to "detox," "cleanse," or restore your body and digestive organs while pretending to give you all the same benefits of their whole food counterparts in a drinkable, on-the-go package. Sound too good to be true? It is! Whether it's fresh squeezed, cold pressed, made from concentrate, or 100% juice, juice all breaks down to same thing: sugar.
Juicing your veggies is not the same thing as chewing them. You lose nutrients in the juice form and are left feeling hungrier afterward. Not to mention all those juice bar runs can add up and drain you of some serious cash. So all that juicing really just leads to less money and more harm than good for your health goals.
Your body is designed to naturally rid itself of toxins and excess stuff it does not need or use all on its own. If you have a functioning gut, liver, and kidneys, you are always detoxing, every minute of every day.
Plus there is no research to show that drinking juice, instead of chewing, will help your organs do their jobs better. In fact, our bodies were designed to chew (looking at you, teeth). We feel more full and more satisfied from chewing than from drinking.
The fruits and veggies used in your juice no longer have the same health benefits you get from chewing them. Mainly because juicing destroys the fiber: That's the stuff that fills you up, keeps you full, promotes gut health, helps regulate blood sugar, fights chronic illnesses (like cancer and diabetes), and helps you maintain a healthy weight. Yeah, that stuff…all gone! Also, some of the vitamins and minerals get destroyed too. So you are actually just left with the sugar.
More information:
Smart Foodie, Food Karma: https://pureheart.ledgernow.com/smart-foodie-food-karma/
Sustainable Giving: https://pureheart.ledgernow.com/sustainable-giving/