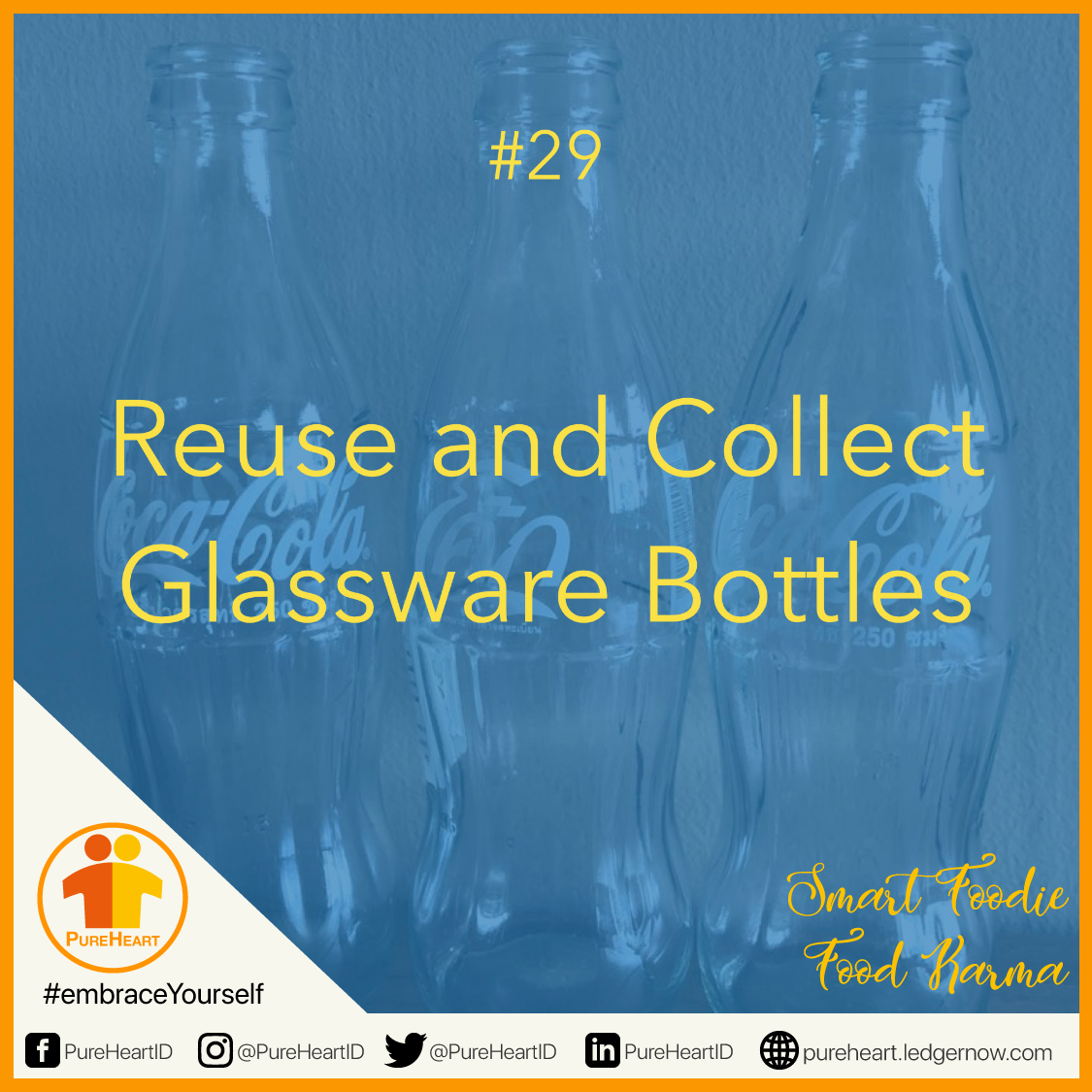 Gunakan dan Kumpulkan Botol Kaca
Mengapa botol kaca Coke lebih baik?
Menurut Sara Risch, ahli biokimia sekaligus pendiri Science by Design, perbedaan rasa itu disebabkan reaksi cairan dengan polimer yang menjadi bahan penyusun kemasan, baik botol maupun kaleng.
Polimer merupakan molekul di dalam material kemasan. Dalam kemasan kaleng aluminium, polimer pada lapisan kemasan menyerap sebagian rasa minuman. Sehingga kenikmatan rasanya agak berkurang.
Botol-botol soda kaca bisa lebih buruk bagi lingkungan daripada plastik, karena penggerak anti-plastik telah melihat lebih banyak botol kaca terjual.
Namun terlepas dari pandangan umum ini, kaca mungkin tidak lebih merusak lingkungan daripada plastik, karena jauh lebih berat, dan karenanya memiliki jejak karbon yang jauh lebih besar. Karbon dioksida adalah salah satu gas yang ditemukan para ilmuwan di balik pemanasan global.
Sementara itu supermarket besar telah meluncurkan skema penyimpanan botol di mana konsumen dapat menebus uang atau voucher dalam toko dengan imbalan botol plastik kosong mereka. Ketakutan meningkat di botol-botol plastik yang berakhir di laut dan sungai karena konsumen sering memasukkannya ke tempat sampah alih-alih mendaur ulangnya.
Sirup, madu atau aneka minuman berbahan alami biasanya dikemas dalam botol-botol kaca. Botol kaca memang menjadi pilihan pengemasan yang baik karena kedap udara sehingga bahan-bahan minuman tidak terkontaminasi udara bebas dan bakteri yang dapat merusaknya. Namun, karena bentuknya yang cukup besar dan bahannya yang berisiko pecah, botol kaca bekas hanya dibiarkan bertumpuk begitu saja.
Daripada terbuang sia-sia, manfaatkan yuk botol-botol kaca bekas di rumah menjadi dekorasi yang cantik.
Reuse and Collect Glassware Bottle
Why is glass bottle Coke better?
Conversely, acetaldehyde in plastic bottles might migrate into the soda. The FDA regulates this kind of potential chemical contact, but even minute, allowable amounts could alter flavor. Your best bet for getting Coke's pure, unaltered taste is to drink it from a glass bottle, the most inert material it's served in.
Glass soda bottles could be worse for the environment than plastic, the world's biggest drinks manufacturer has warned, as the UK's anti-plastic drive has seen more glass bottles sold.
But despite this common view, a spokesman for Coca Cola warned that glass may not be less damaging to the environment than plastic, as it is much heavier, and therefore has a much larger carbon footprint. Carbon dioxide is one of the gasses which scientists have found to be behind global warming.
Meanwhile major supermarkets have launched bottle deposit schemes where consumers can redeem money or in-store vouchers in return for their empty plastic bottles.
Fears have been mounting over plastic bottles ending up in oceans and rivers as consumers were frequently putting them in the bin instead of recycling them.
More information:
Smart Foodie, Food Karma: https://pureheart.ledgernow.com/smart-foodie-food-karma/
Sustainable Giving: https://pureheart.ledgernow.com/sustainable-giving/