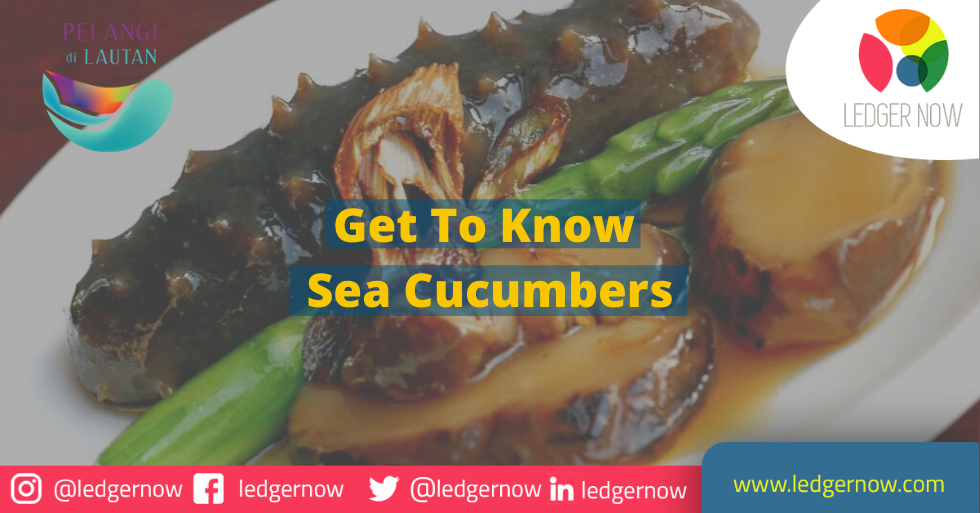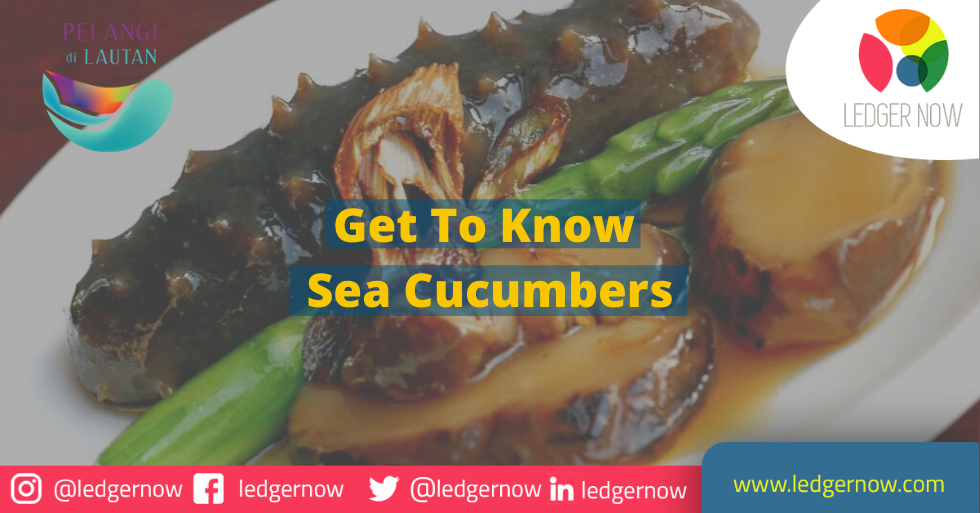 This article is part of the #PelangiDiLautan : Welfare program for smiles at sea
This program is a collaboration between several blockchain-based companies to introduce and explore sea cucumbers more broadly, improve the standard of living and welfare of fishermen, and commit to realize a better economic ecosystem.
The writings in the #PelangiDiLautan program are inspired by the experience carried out in the Saumlaki area, West Southeast Maluku. However, some characters, characters, events, locations and dialogues are fiction and are arranged dramatically to make it more interesting. If there are similarities in the names of characters, places of events or stories, it is merely a coincidence and there is no element of intent
Today is Nadin's birthday, as a good friend Sarah wants to make Nadin happy on his birthday by taking him to his favorite seafood restaurant. Then they go to a seafood place and choose their favorite menu, which is mussels. Sarah and Nadin are loyal customers at the seafood restaurant. At the beginning of each month they always choose to eat there just to appreciate themselves after a month of work. This makes Sarah and Nadin as customers with platinum members there that not everyone can get. 
At the time after choosing the menu, they were approached by chef Julian who offered a new menu which will be launched next month. They both gladly accepted the offer from the chef. However, how shocked they were when they saw the menu that came. The shape is not like fish, not like a shell, especially like squid. Nadin hestated to try it because of its shape looks like a large caterpillar. As the saying goes "Don't judge a book by it's cover" maybe this also applies for this dish. Even though the physical form is look like worm-like, but the taste when eaten is extraordinary. It tastes the same as when eating sashimi. Although it is a bit ticklish because of its chewy texture, this dish is very delicious when combined with a sauce made by chef Julian. 
Confused and amazed at the same time felt by Sarah and Nadin after trying the menu, Sarah finally ventured to ask chef Julian who had just smiled when he saw them observing the menu. Sea cucumbers have their names, Chef Julian says. Elliptical, sea cucumbers are known as sea cucumber in English. This title arises because of its shape which is similar to cucumber. Usually, sea cucumbers are sold in two types namely dry sea cucumbers and wet sea cucumbers. The processing of sea cucumbers is also not easy, there are several steps that must be done so that sea cucumbers can be consumed especially when we buy dried sea cucumbers. Before processing into food, sea cucumbers must be soaked in water first so that the texture is softer. 
"Then, for the immersion process is it only using ordinary water chef?" Nadin asked. " 
" Of course, this sea cucumber processing process must use water that is really clean, "replied chef Julian.
The process of sea cucumber processing requires quite long, in addition it also needs enough extra attention in maintaining sea cucumbers during the immersion process. The water used should not be mixed with oil, salt or anything. If this happens, it can damage the tastes of sea cucumbers. During the immersion process, the water must be replaced routinely and the duration of the immersion process is very dependent on the quality of sea cucumbers. Sea cucumbers have a number of different qualities. If the sea cucumber has enlarged to double the size and has a soft and chewy texture, then the sea cucumber is ready to be processed.
Maybe it will be a little strange to most people when eating sea cucumbers. Just like Sarah and Nadin who just knew and understood the existence of food with sea cucumber raw materials. Out of curiosity they find out more about sea cucumbers. Who would have thought if sea cucumbers are quite popular abroad such as China, Singapore and Taiwan. Even Indonesia is considered as one of the biggest producers of sea cucumbers in the world because of the 650 species of sea cucumbers, 10% found in Indonesia is more interesting right?
Indonesia with its marine wealth and thousands of species that live in the sea is a gift to be thankful for. There are many species in the Indonesian sea which are not necessarily owned by other countries, one of which is sea cucumbers. This makes Indonesia has great potential, especially in terms of sea cucumber exports. However, behind it all, of course there is a struggle that must be done, especially the sea cucumber fishermen. The potential of sea cucumbers which are increasingly in demand will certainly increase the demand for sea cucumbers to the fishermen. Moreover, the price of sea cucumbers on the market can step on hundreds of thousands per kilogram and even per tail. It is conceivable that fishermen will surely improve their living standards.
But it is not as easy as imagined. Although the prices on the market are very expensive, but the fishermen get a fairly cheap price. This often happens because the quality of sea cucumbers produced is far from the expected quality. Naturally this happened because the fishermen were still traditionally processing sea cucumbers. Thus, consumers have difficulty getting sea cucumbers with good quality.
In improving the quality of sea cucumbers, Ledgernow helps provide convenience in maintaining the quality of sea cucumbers by using modern technology processing, so that sea cucumbers will continue to be maintained hygienic and contain properties. Sea cucumbers that have good quality will affect the price of sea cucumbers, which help sea cucumbers fishermen become more prosperous. In using the Ledgernow blockchain-based system helps fishermen, in the process of shipping sea cucumbers to consumers more effectively and reliably with data stored automatically and which can be tracked in realtime, so that consumers easily reach information on shipping goods.
Ledgernow together helps the welfare of fishermen in facilitating the process of selling sea cucumbers to consumers, with the ease of shipping and processing sea cucumbers. Quality sea cucumbers will provide a high price quantity. With the help of managing the sea cucumbers, this will be able to help raise the standard of living of the fishermen to be more developed. For more information, visit https://ssc.co.id/
Temindo (Teknologi Mandiri Indonesia, PT)
TEMINDO is a company that provides business automation solutions for the integration and collaboration of companies with blockchain technology.
Website: https://www.temindo.com/
PureHeart
PureHeart is an initiative based on social activities committed to sustainable development goals with end-to-end blockchain technology so that the standard of living of Indonesians is increasing.
Website: https://pureheart.ledgernow.com
SSC (Sustainable Supply Chain)
SSC (Sustainable Supply Chain) is a blockchain solution for fast and safe collaboration for companies in the supply chain that aims to reduce operational costs, improve customer service and accelerate the delivery of goods and services to consumers.
Website: https://www.ssc.co.id/
YONK
YONK is a financial management application for SME owners (Micro, Small and Medium Enterprises) so that they get real time financial reports with prediction analysis features to help improve the credibility of MSMEs to finance companies (Financing Companies) using blockchain technology.
Website: https://www.yonk.io/
AELL
AELL is a solution to help manage digital medical record data integrated and integrated between hospitals and clinics so as to speed up the process of patient care, facilitate referral and protect patient data with blockchain technology.
Website: https://www.aell.co/
Global Usaha Semesta
Global Usaha Semesta is a solution in the fishing industry related to trade, transportation, agriculture and fishing production services. Serving as the core that supports the operational needs of fishermen partners / plasma in the form of support for fisheries equipment platforms, industry and financing with blockchain technology. Website https://globalusaha.com/