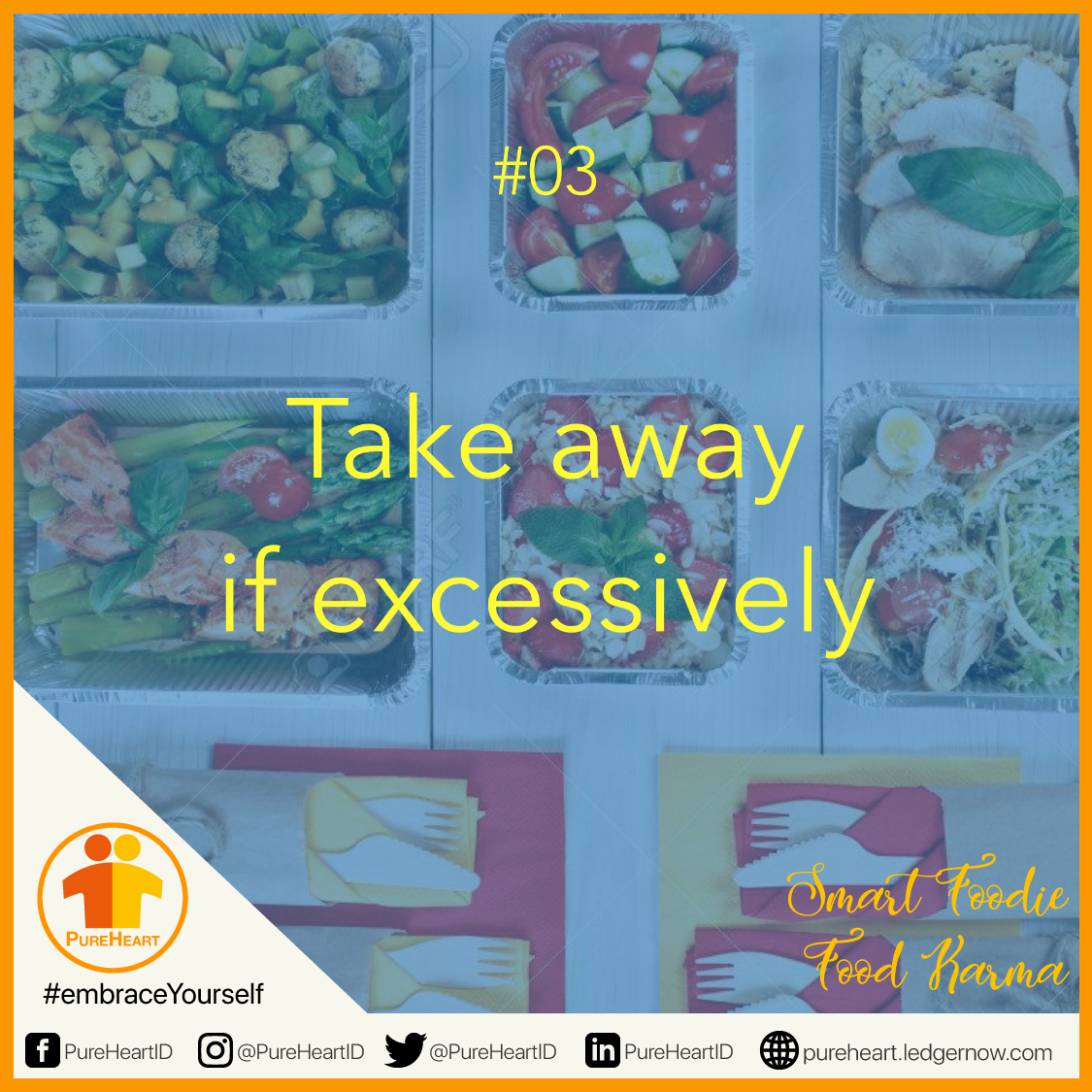 Bungkus Sisa Makanan Jika Tidak Habis
Masyarakat di Jerman, tidak malu untuk memesan makanan seadanya dan tidak mau membuang-buang makanan. Misalnya, orang akan membungkus dan membawa pulang makanan yang tidak habis dimakan di restoran.
Namun orang Prancis tak terbiasa dengan hal ini. Prancis dikenal sebagai pusat kuliner dunia, namun berton-ton makanan dibuang setiap tahunnya. Walaupun demikian Orang-orang Prancis sudah diajarkan sejak kecil untuk menghabiskan makanan di piring.
Kebiasaan ini tampaknya juga dipengaruhi ukuran porsi hidangan di Prancis. Biasanya sajian di sana berporsi relatif kecil sampai sedang, berbeda dengan porsi makanan di Amerika Utara. Jadi, makanan bisa dihabiskan tanpa tersisa.
Tampaknya, mau tidak mau, nantinya orang-orang Prancis terpaksa membiasakan membungkus makanan yang tak habis. Pasalnya, mulai tahun 2016, restoran yang menyajikan lebih dari 180 hidangan per hari harus mengurangi sampahnya atau harus membayar denda. Aturan ini dibuat untuk memenuhi target mengurangi limbah hingga setengahnya pada 2025.
Ketika menjamu tamu di restoran, jangan biarkan ada makanan yang tersisa apalagi dalam jumlah besar. Jangan malu untuk meminta agar makanan tersebut dibungkus untuk dibawa pulang. Kebanyakan makanan di negara Indonesia adalah makanan yang bisa disimpan dalam waktu yang lama. Rendang, masakan khas Indonesia dapat bertahan bahkan hingga satu minggu dalam suhu ruangan dan hingga 3 bulan dalam lemari es beku.
Mari kurangi sampah makanan dengan menghabiskannya, meminta dalam porsi yang lebih kecil atau membungkusnya jika tidak habis. Masih banyak Warga Negara Indonesia yang berkekurangan bahkan tidak sempat lagi berpikir untuk makan apa esok hari. Makanlah secukupnya, dan bungkus jika tidak habis.
Take Away if Excessively
People in Germany are not ashamed to order simple food and do not want to waste food. For example, people will wrap and bring home food that has not been eaten in a restaurant.
But the French are not familiar with this. France is known as the world's culinary center, but tons of food is thrown away every year. Nevertheless the French people have been taught since childhood to spend food on a plate.
This habit also seems to be influenced by the portion size of dishes in France. Usually the dish there has a relatively small to moderate portion, different from the portion of food in North America. So, food can be spent without remaining.
Apparently, inevitably, later the French people were forced to get used to wrapping up endless food. Because, starting in 2016, restaurants that serve more than 180 dishes per day must reduce their waste or have to pay a fine. This rule was made to meet the target of reducing waste by half by 2025.
When entertaining guests in a restaurant, don't let there be food left over especially in large quantities. Don't be shy to ask that the food be wrapped to take home. Most foods in Indonesia are foods that can be stored for a long time. Rendang, Indonesian specialties can last even up to one week at room temperature and up to 3 months in a frozen refrigerator.
Let's reduce food waste by spending it, asking for smaller portions or wrapping it if it's not used up. There are still many Indonesian citizens who are in need of not even having the time to think about what to eat tomorrow. Eat adequate, and take away not finished.
More information:
Smart Foodie, Food Karma: https://pureheart.ledgernow.com/smart-foodie-food-karma/
Sumber:
https://www.jawapos.com/internasional/dw/07/10/2018/warga-jerman-tak-malu-bungkus-sisa-makanan-di-restoran-saat-tak-habis/
https://food.detik.com/info-kuliner/d-3542443/rendang-bersisa-ini-tips-menyimpan-dan-menghangatkannya
https://food.detik.com/info-kuliner/d-2515618/membungkus-makanan-bersisa-bukan-tradisi-orang-prancis