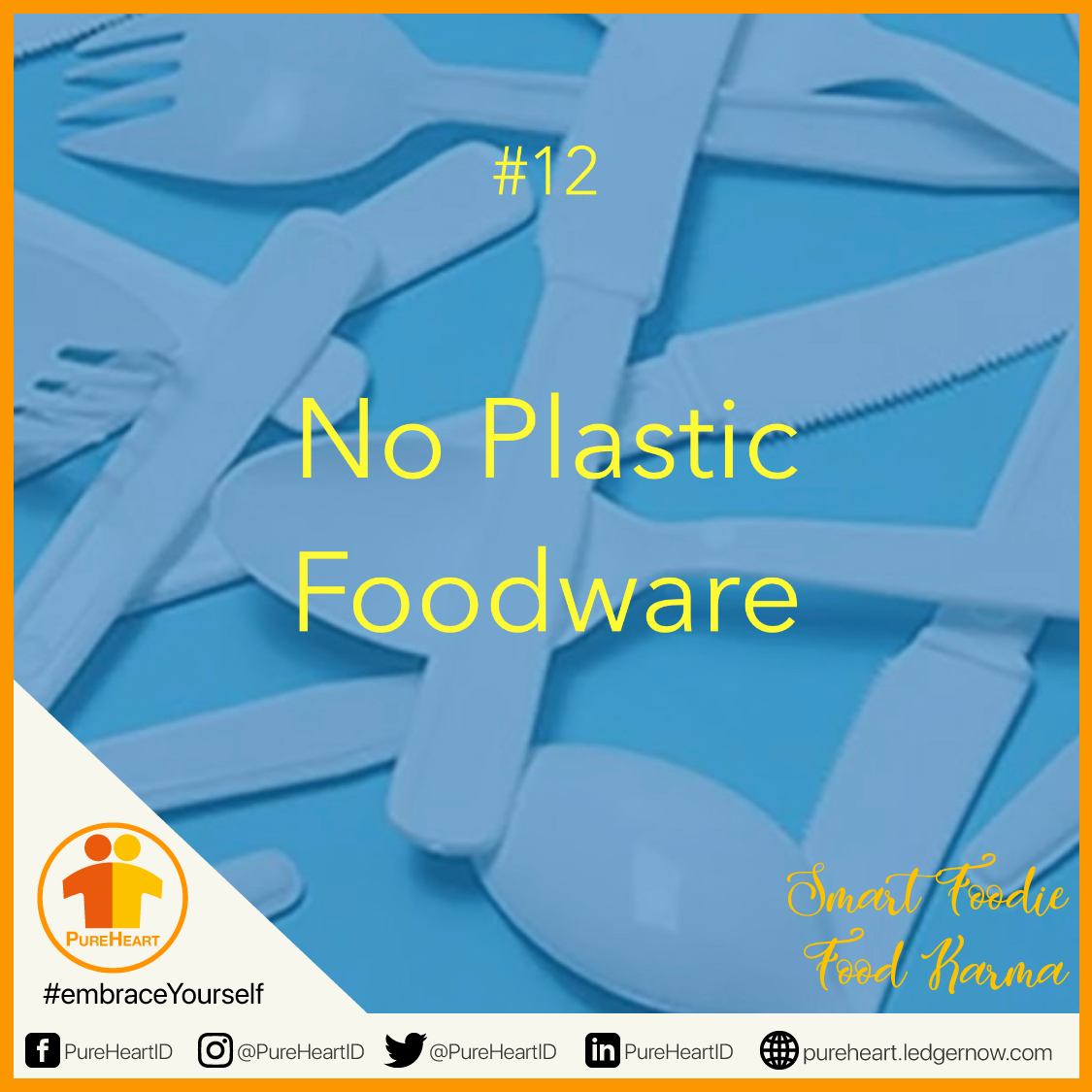 Stop Penggunaan Sendok-Garpu Plastik (TIDAK #2)
Sering order go-food, grab-food atau jenis delivery lainnya? Biasanya mereka menyediakan sendok/garpu plastik di setiap bungkusannya. Dipakai atau tidak dipakai itu sudah menjadi sampah bagi dunia.
Oleh karena itu, mari kita mulai dengan:
meminta untuk tidak menyertakan sendok/garpu plastik dalam setiap pesanan
membawa sendok/garpu masing-masing yang lebih bagus dan tahan lama
menyimpan sendok/garpu plastik yang tidak dipakai, bukan membuangnya
mencuci sendok/garpu plastik yang terpakai, bukan membuangnya
Hal sederhana ini, dapat mengurangi sampah plastik secara signifikan.
No Plastic Foodware (NO #2)
How often do you order go-food, grab-food or other food delivery services? Usually they provide plastic foodware in each package. Used or not used those has become a waste for the world.
Therefore, let's start with:
request not to include plastic foodware in each order
bring your own foodware for better and comfortable experience
store a plastic foodware that is not used, not throw it away
wash the used plastic foodware, not throw it away
This simple thing can significantly reduce plastic waste.
More information:
Smart Foodie, Food Karma: https://pureheart.ledgernow.com/smart-foodie-food-karma/
Sustainable Giving: https://pureheart.ledgernow.com/sustainable-giving/