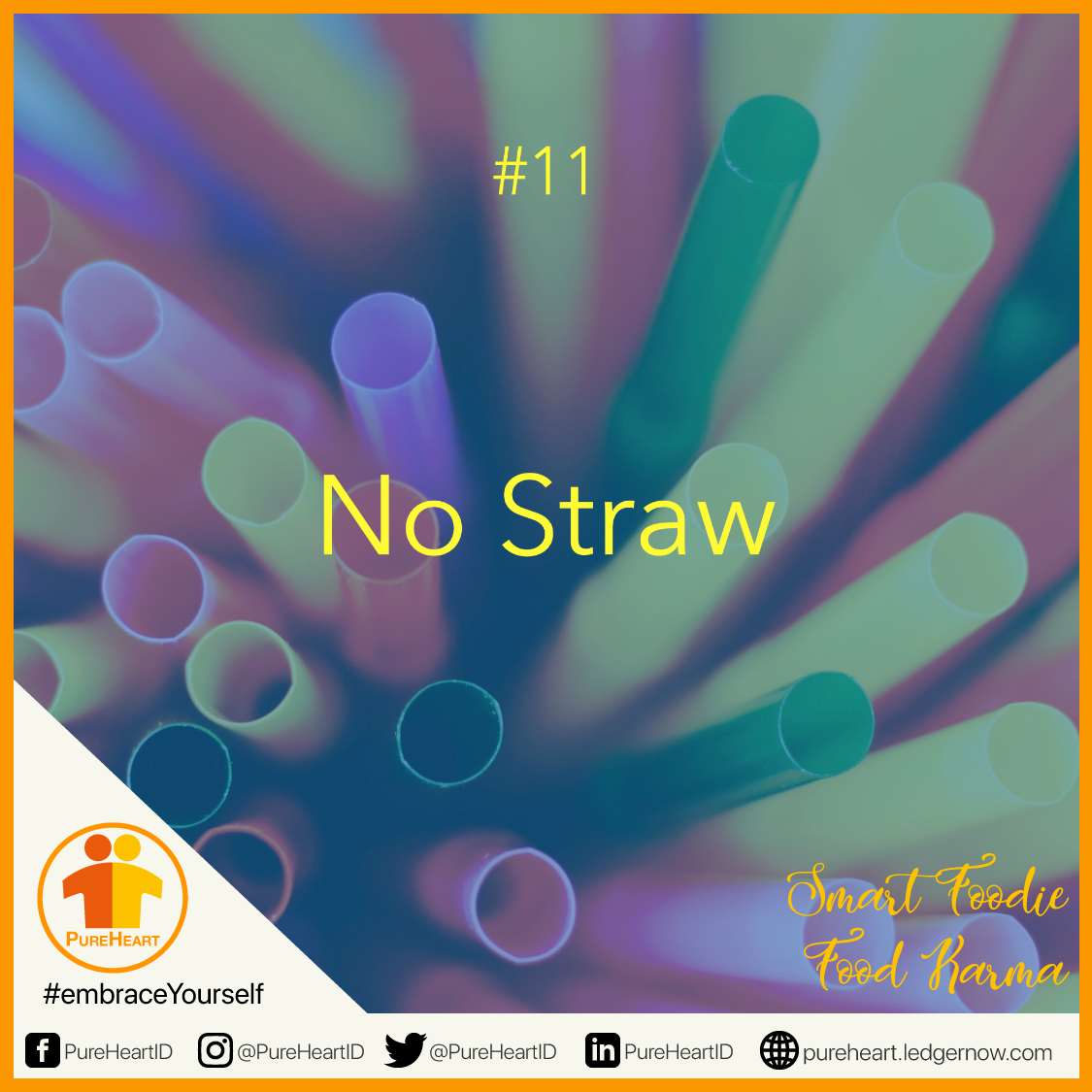 Stop Penggunaan Sedotan (TIDAK #1)
Setiap tahun, sekitar sepertiga biota laut termasuk terumbu karang, dan bahkan burung laut, mati karena sampah plastik. Sampah itu termasuk sedotan plastik sekali pakai yang dibuang di lautan.
Ini tentu sangat mengkhawatirkan karena terumbu karang berperan besar melindungi pantai dari erosi, banjir pantai. Selain itu juga mengakibatkan kerusakan lain selain yang diakibatkan oleh fenomena air laut. Terumbu karang juga merupakan tempat mencari makanan, tempat asuhan dan tumbuh besar bagi berbagai biota laut.
Ditambahkan, sekitar 70 persen sampah plastik di Indonesia dapat dan telah didaur ulang oleh para pelaku daur ulang. Tetapi tidak berlaku untuk sedotan karena nilainya rendah dan sulit didaur ulang. Maka tidak ada pelaku daur ulang yang bersedia mengambil sedotan.
Tidak perlu basa basi, stop menggunakan sedotan sekarang!
No Straw (NO #1)
Every year, about one third of marine biota including coral reefs, and even seabirds, die from plastic waste. The garbage includes disposable plastic straws which are disposed of in the ocean.
This is certainly very worrying because coral reefs play a major role in protecting the coast from erosion, coastal flooding. Besides that it also causes other damage besides those caused by the phenomenon of sea water. Coral reefs are also a place to look for food, nurturing and growing for various marine biota.
In addition, about 70 percent of plastic waste in Indonesia can and has been recycled by recycling agents. But it does not apply to straws because they are low in value and difficult to recycle. Then no recycling agent is willing to take a straw.
Stop using straws now!
More information:
Smart Foodie, Food Karma: https://pureheart.ledgernow.com/smart-foodie-food-karma/
Sustainable Giving: https://pureheart.ledgernow.com/sustainable-giving/
Sumber:
https://bisnis.tempo.co/read/1142734/ini-alasan-ada-gerakan-bersama-untuk-tinggalkan-sedotan-plastik