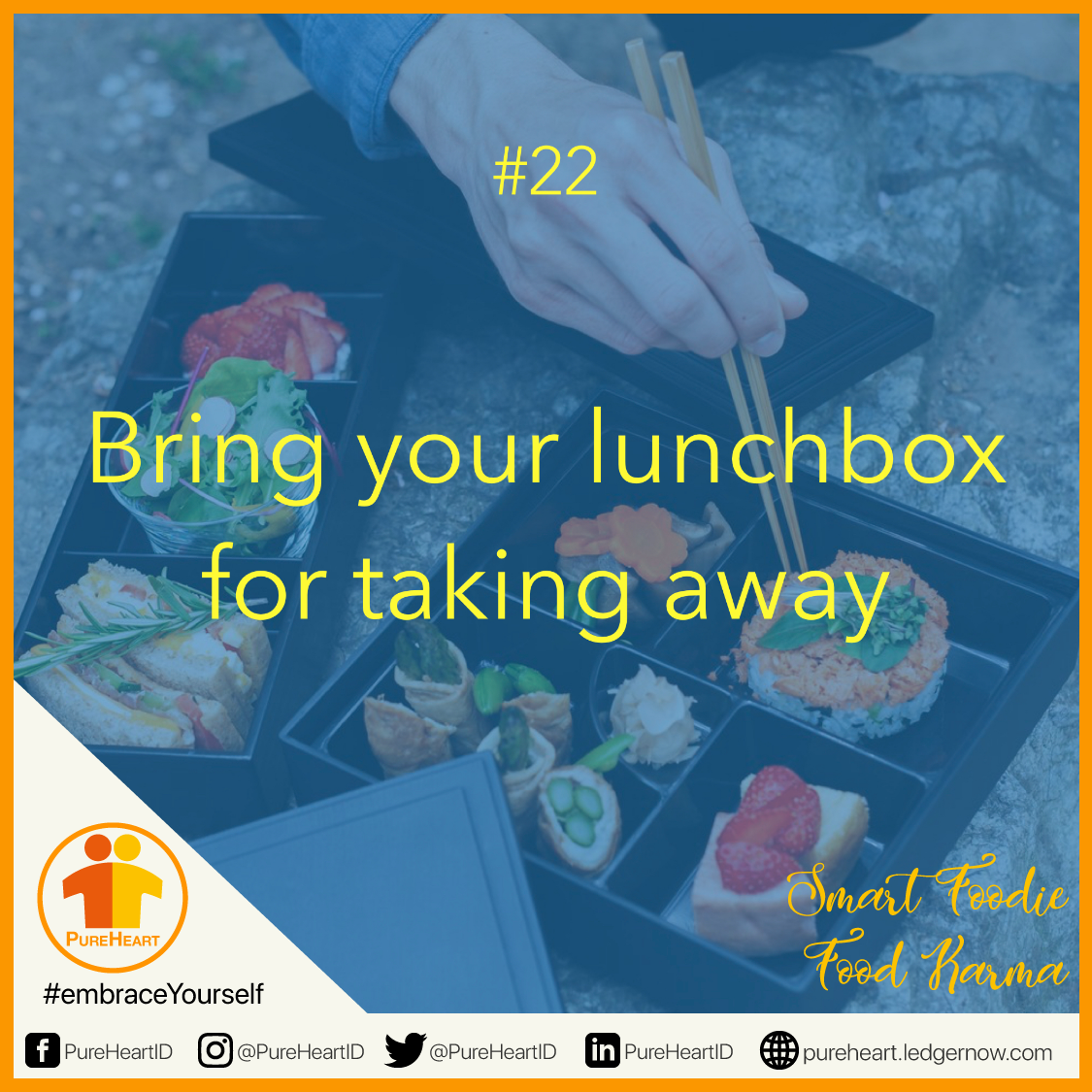 Bawa Kotak Makan Siang Anda Sendiri
Bawa kotak makan siang Anda sendiri untuk memotong sampah plastik.
Anda mungkin hanya mengambil sandwich, keripik dan mungkin kue dan kopi, tetapi makan siang yang biasa-biasa saja pada hari kerja dapat menghasilkan empat atau lebih item limbah.
Yang menambah: kebiasaan makan siang di Inggris membuat hampir 11 miliar keping kemasan setiap tahun, kata kelompok kampanye lingkungan Hubbub.
Solusi mereka? Makan siang yang lebih padat.
Tetapi jika Anda memang membeli makan siang, bawa wadah Anda sendiri ke toko dan minta mereka untuk mengisinya.
Sederhana tapi sangat ampuh. Ini adalah cara PureHeart.
Bring Your Lunchbox while Taking Away
Bring your own lunchbox to cut plastic waste.
You might only be grabbing a sandwich, crisps and maybe a cake and coffee, but that unremarkable weekday lunch can produce four or more items of waste.
That adds up: the UK's lunch-on-the-go habit is creating nearly 11 billion pieces of packaging every year, says environmental campaign group Hubbub.
Their solution? More packed lunches.
But if you do buy lunch, take your own container to the shop and ask them to fill it.
Simple but powerful. It is the PureHeart way.

More information:
Smart Foodie, Food Karma: https://pureheart.ledgernow.com/smart-foodie-food-karma/
Sustainable Giving: https://pureheart.ledgernow.com/sustainable-giving/