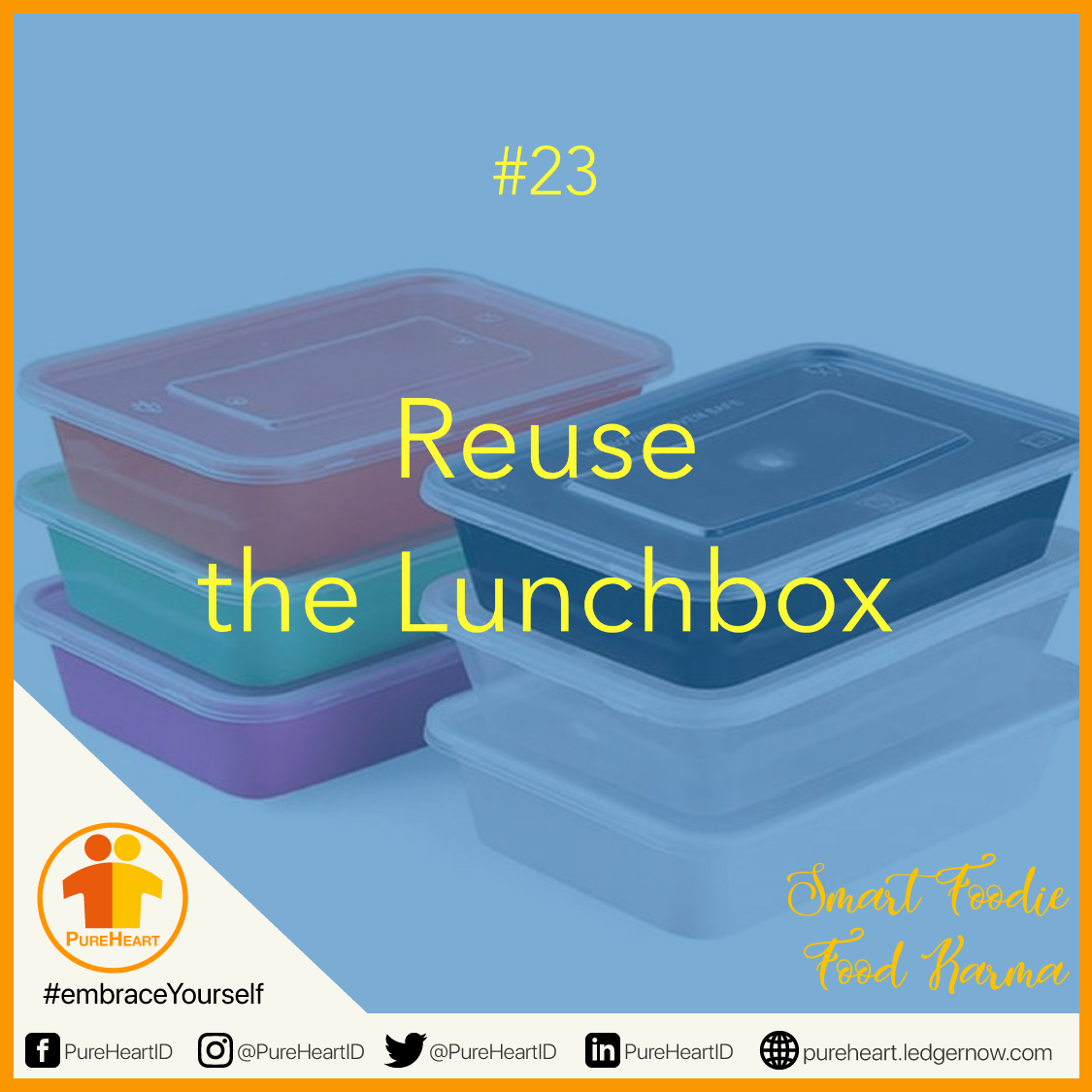 Gunakan Kotak Makan Berulang Kali
Apakah Aman Menggunakan Kembali Wadah Makanan Plastik? Apakah armada wadah plastik di lemari es Anda membahayakan kesehatan Anda?
BPA adalah singkatan dari bisphenol A. BPA adalah bahan kimia industri yang telah digunakan untuk membuat plastik dan resin tertentu sejak 1960-an.
BPA ditemukan dalam plastik polikarbonat dan resin epoksi. Plastik polikarbonat sering digunakan dalam wadah yang menyimpan makanan dan minuman, seperti botol air. Mereka juga dapat digunakan dalam barang konsumen lainnya.
Apa yang membuat BPA begitu mengkhawatirkan? Itu jatuh ke dalam kelas bahan kimia yang secara luas dikenal sebagai pengganggu endokrin – yaitu, bahan kimia buatan manusia yang dalam beberapa cara mengganggu hormon tubuh dan sistem endokrin kita. Meskipun efek reproduksi – misalnya, penurunan jumlah sperma, peningkatan angka keguguran, dan pubertas dini – mungkin merupakan risiko yang paling banyak dipublikasikan, BPA juga dapat berikatan dengan reseptor untuk hormon selain estrogen (dan testosteron).
Sekarang ada bukti, misalnya, bahwa BPA dapat mengganggu hormon tiroid – dan efeknya bisa jauh jangkauannya. Tubuh kita perlu memiliki kadar hormon tiroid yang normal agar metabolisme kita normal. Ini bukan hanya masalah menjadi gemuk – setiap sel dalam tubuh kita harus menjalani metabolisme untuk bertahan hidup. Sel-sel kita perlu mengambil oksigen, mereka membutuhkan energi, mereka perlu membuang produk limbah. Jika itu tidak terjadi dengan benar, sel-sel akan mati. Mungkin juga ada efek perilaku BPA, seperti hiperaktif dan agresivitas.
Jadi gunakan kotak makan siang givent restoran untuk makanan non jika mungkin, atau ganti dengan kotak makan siang Anda sendiri untuk mencegah membawa racun ke rumah Anda.
Reuse the Lunch Box
Is It Safe to Reuse Plastic Food Containers? Is the fleet of plastic containers in your fridge putting your health at risk?
BPA stands for bisphenol A. BPA is an industrial chemical that has been used to make certain plastics and resins since the 1960s.
BPA is found in polycarbonate plastics and epoxy resins. Polycarbonate plastics are often used in containers that store food and beverages, such as water bottles. They may also be used in other consumer good.
What makes BPA so worrisome? It falls into a class of chemicals broadly known as endocrine disruptors — that is, any manmade chemical that in some way interferes with our body's hormones and endocrine system. Although reproductive effects — for example, decreased sperm count, increased rate of miscarriage, and early-onset puberty — are perhaps the most widely publicized risk, BPA can also bind to receptors for hormones other than estrogen (and testosterone).
There's now evidence, for example, that BPA may interfere with thyroid hormones — and the effects could be far-reaching. Our body needs to have normal thyroid hormone levels in order for us to have normal metabolism. This isn't simply a matter of getting fat — every cell in our body has to undergo metabolism in order to survive. Our cells need to take in oxygen, they need energy, they need to get rid of waste products. If that doesn't happen properly, cells will die. There may also be behavioral effects of BPA, such as hyperactivity and aggressiveness.
So use the restaurant givent lunch box for non food if possible, or replace that with your own lunch box to prevent bringing poison to your home.
More information:
Smart Foodie, Food Karma: https://pureheart.ledgernow.com/smart-foodie-food-karma/
Sustainable Giving: https://pureheart.ledgernow.com/sustainable-giving/